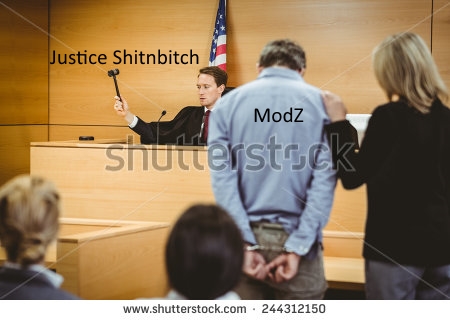 Court is now in session.
I will give time for the defence and the Crown to go over the details of the case and to discuss what kind of sentence the Crown is looking for if the defendant is found to be guilty. I will then make the decision as to what I will do.
I will give 1 hour to the court to discuss the case and then they shall call upon witnesses if any and then the accused shall make a plea. If he pleads guilty, I will make my decision as to what his sentence shall be.
However, if he pleads innocent, a trial shall begin for the court to decide whether he is truly innocent or not and I will ask for evidence to be brought into the court room as for me to better judge the defendant.
You may now begin.