In order to download an entire website, we'll be using the program HTTrack to backup BullyWiiHacks.
First, download the correct installer for your system and install HTTrack.
Open it up and hit "continue".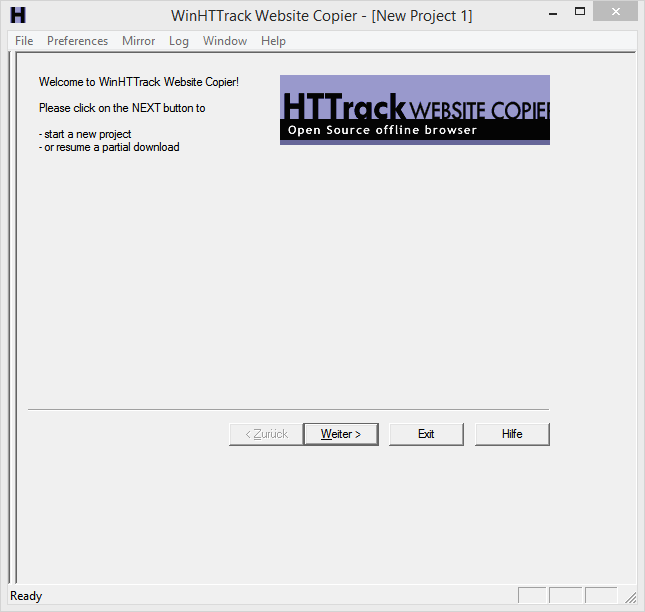 For the project name enter "BullyWiiHacks" and also the path you want everything to be stored to. In my case that is
Code:

D:\Websites\BullyWiiHacks
Hit "Continue" once again.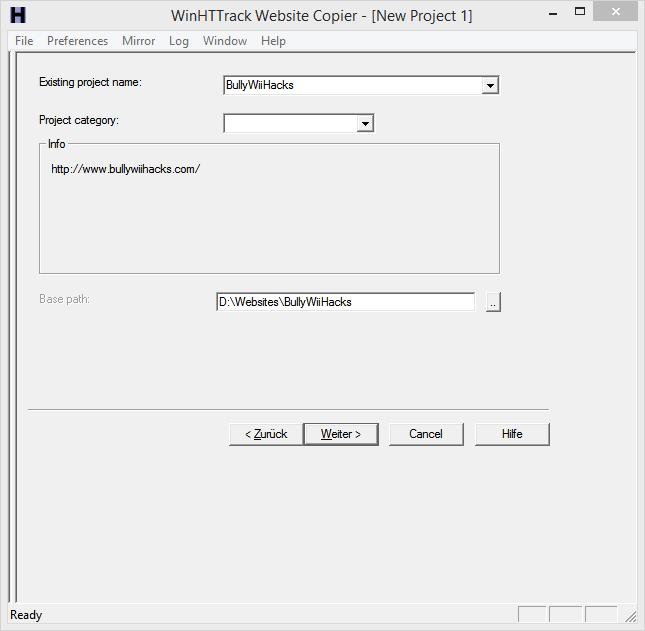 In the "Web Addresses" field enter the url you want to download, e.g.
Code:

http://www.bullywiihacks.com/
Hit "Continue".
As "Remote Connect" choose "Do not connect to a provider (already connected)" and hit "Finish".
It will start downloading the website. Depending on the size of it and the content it might take a while.
Once done or canceled, the following page will show up.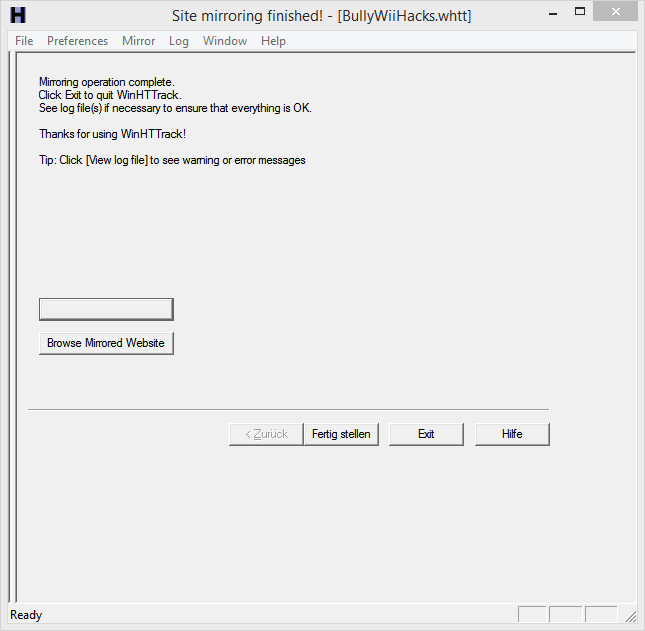 By clicking "Browse Mirrored Website" you can now browse the website offline or exit by clicking on "Finish".
Note
Since I canceled the website copying, the upper invisible button was flashing and said "Show Error log". That's why it shows up as blank in the picture.
Also if you want to launch the website outside of the graphical interface find the front page "index.html" file and open it in your (default) browser.
My folder path:
Code:

D:\Websites\BullyWiiHacks\BullyWiiHacks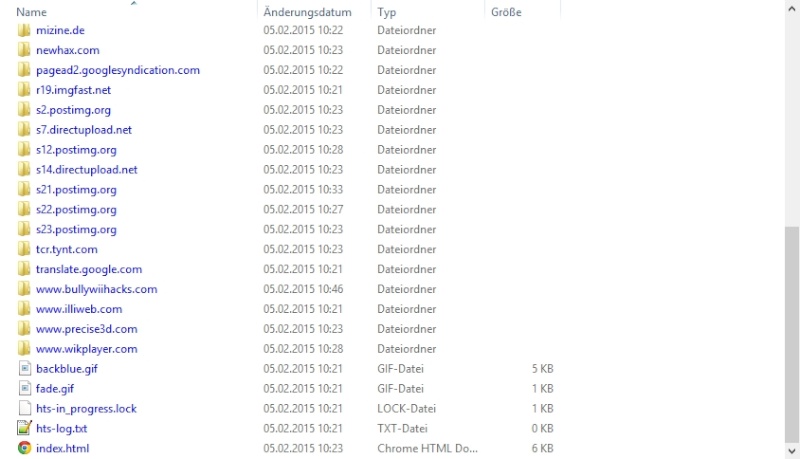 Enjoy